~ LAUNCHING IN JUNE ~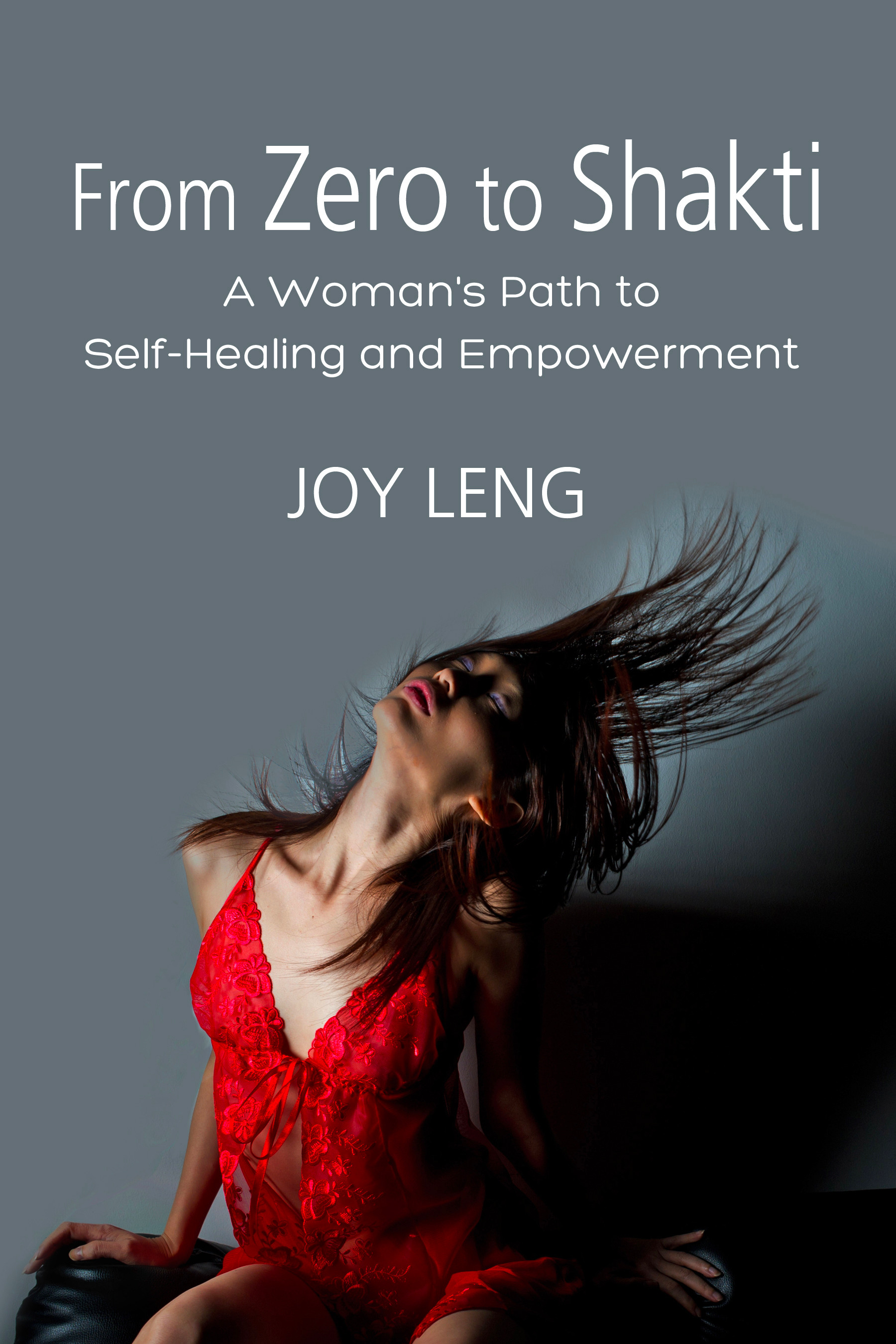 How did you enjoyed reading From Zero to Shakti?
What did I do that took you by surprise?

Which were the parts you could relate to ?
Feeling inspired but not sure how to begin your Shakti journey?
HERE. You begin here, with me. :)
This is your point ZERO.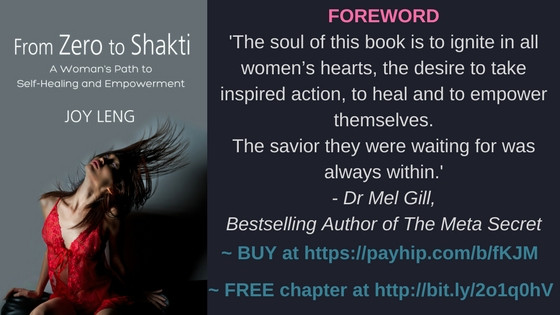 Using my own personal life story as our starting point, we will explore the universal threads that runs in my life, in yours and in the lives of so many women.
As an ICF accredited life coach, let me guide you through using my life experiences and professional expertise to ignite you into your Shakti-hood.
Shakti means goddess in Hindu, and it symbolizes POWER.
You were born a woman. You are one with the DIVINE FEMININE.
That means Shakti POWER is innate in you.
Nothing you do can ever change that fact.

So then, it can only mean one thing ..
It is time to
Recharge, Renew and Remember your birthright.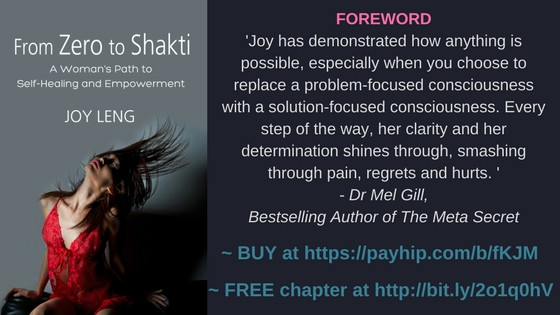 But don't just take my word for it.
I have been doing empowerment sessions with women shelters using my book as a training resource.
HEAR WHAT THE WOMEN HAVE TO SAY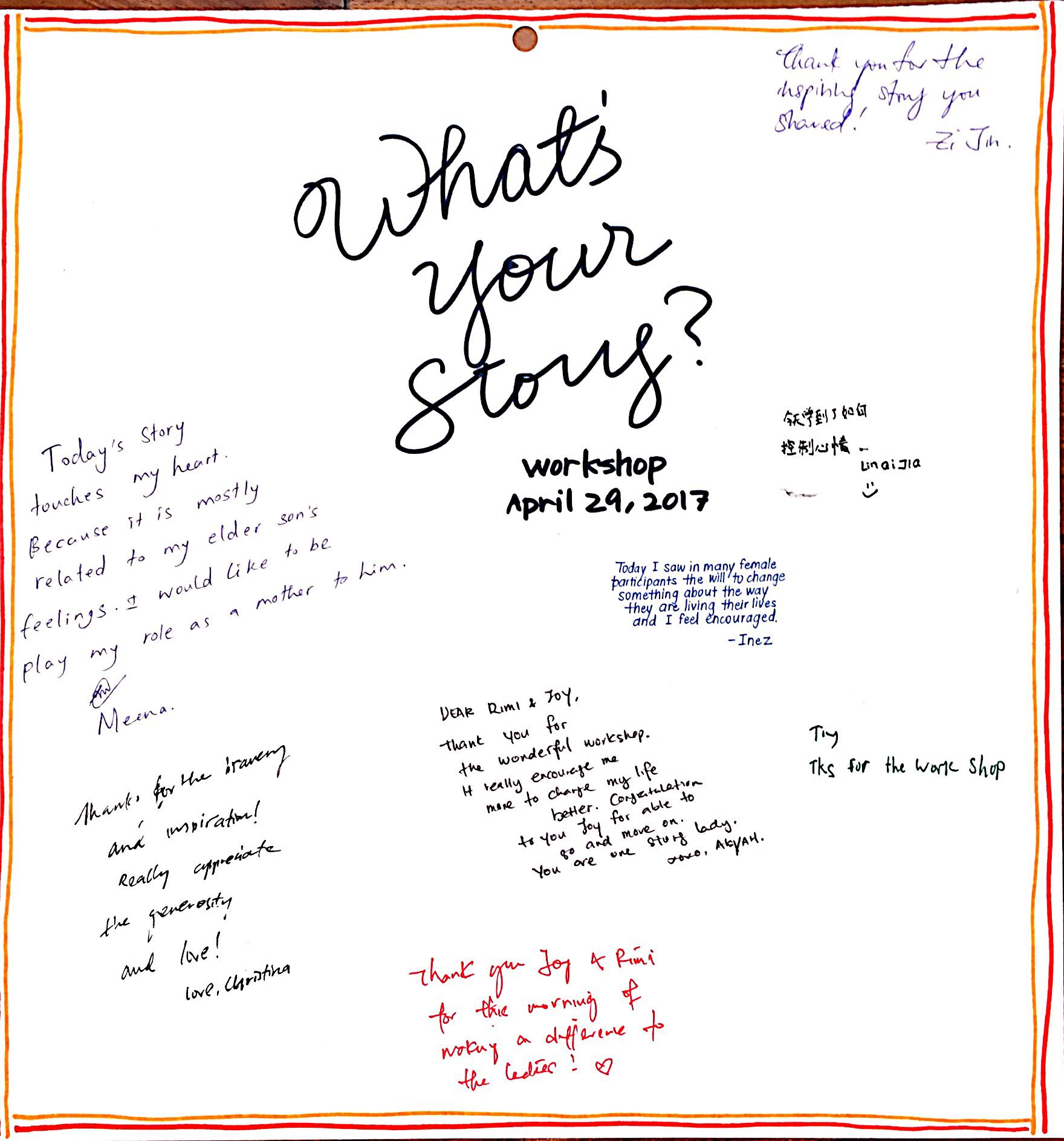 Together, they joined me, in courageous sisterhood to unpeel layers of shame, pain and inauthenticity, to invite in healing and empowerment.
What about YOU?

Say YES! to self-healing and empowerment.
Say YES! to your Shakti POWER.
Welcome Shakti-on-Fire. :)
Prepare for IGNITION.
P.s. Do not fret if you have not read From Zero to Shakti yet, the good news is, I will be giving you the ebook pdf FREE with this course! :)
If you would like to have the physical copy instead (recommended), get it at www.fromzerotoshakti.joyleng.com.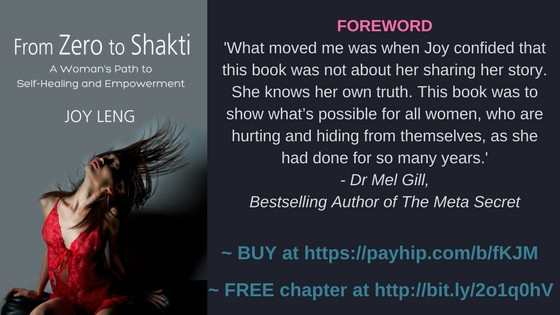 ~ LAUNCHING IN JUNE ~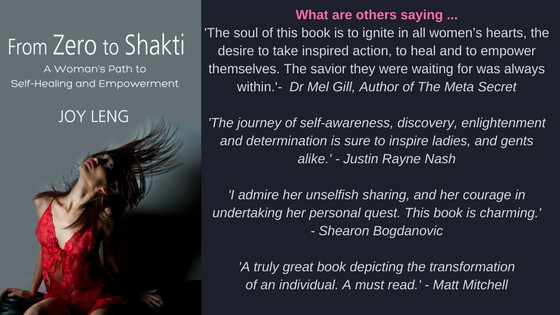 WHY AM I DOING THIS?

Because this is my vision

ONE MILLION SHAKTIS ON FIRE

PLEDGING TO DO THREE MILLION GOOD DEEDS

BY 2028.